VARIABLE OFFSET HOLDERS, ADAPTERS, ELECTRODES
VARIABLE OFFSET HOLDERS, ADAPTERS, ELECTRODES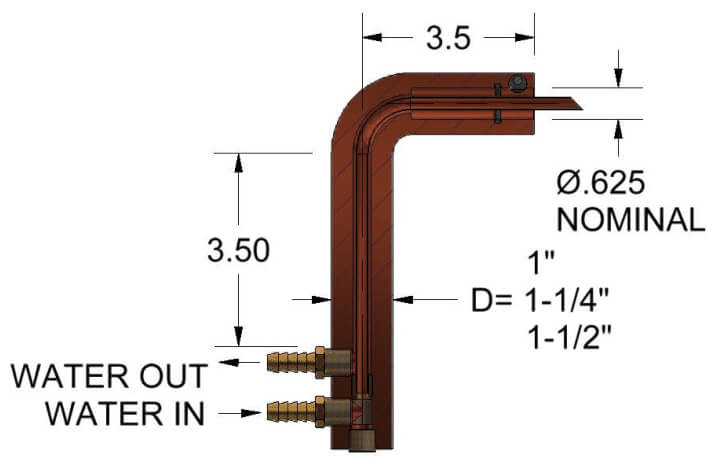 Cadi Variable Offset Holders allow the end user to set the amount of offset across a range, rather than a fixed amount as seen when using 2" or 4" offset holders. Total offset is between 4" and 5".

These holders can be made from Class 2 or 3 copper depending on the application.

Tips are straight shank. They are secured in position with a locking wedge.
VARIABLE OFFSET ADAPTERS AND ELECTRODES
Straight shank electrodes are a one piece design. Straight shank cap adapters are a two piece design and can use any of the 5 RW caps seen on pages 5-6. Male cap adapters are made with a thru hole to get water to the cap. Female cap adapters have a blind hole reducing or eliminating spillage when changing caps.

Straight shank electrodes are available with an "A" dimension of 1" or 2". Straight shank cap adapters have a nose length of 3/4" for male adapters and 1" for female adapters. All standard electrodes and adapters are 3" long to the center of the weld face or taper.

Standard material for these items is RWMA Class 2.

Special shapes, sizes and materials are available on request. Contact your Cadi
representative for more information.