Taper to Taper Adaptors
Taper to Taper Adaptors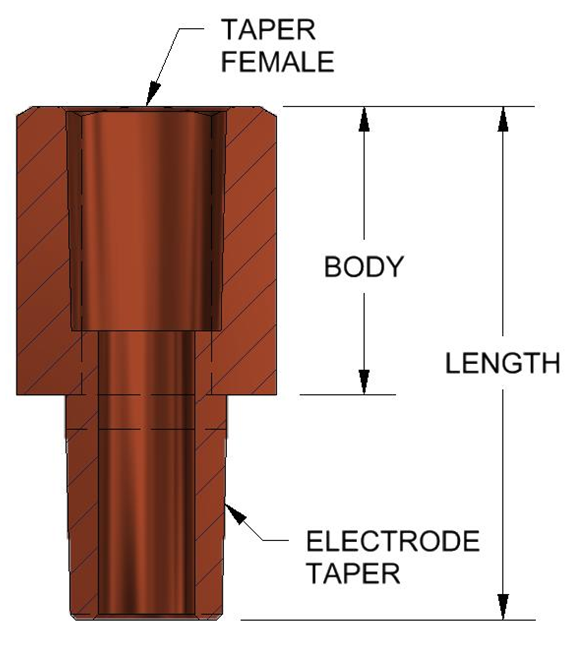 Cadi manufactures a wide variety of electrode adaptors for most applications.
Adaptors are designed to fit standard tip holders as well as barrel holders on multi-gun welders.
Standard material for Cadi electrode adaptors is RWMA Class 2. Class 1 and Class 3 are available as an option.
For best results, always use Cadi Coppr-Lube.