Taper to Taper Adaptors
Taper to Taper Adaptors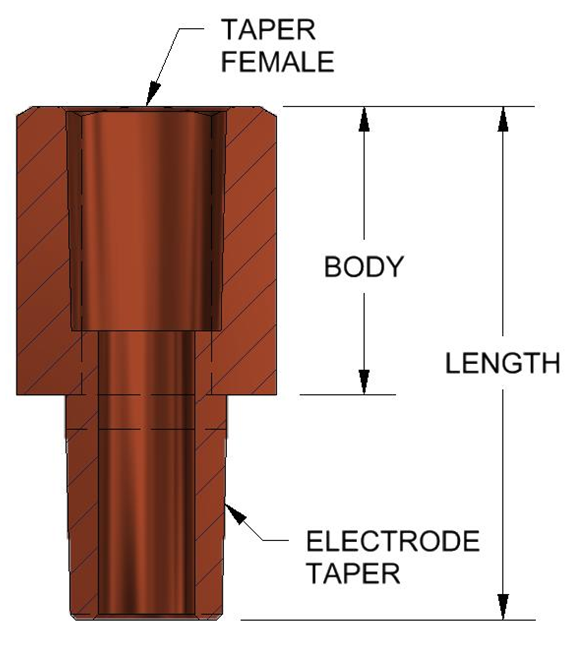 Cadi manufactures a wide variety of electrode adaptors for most applications.
Adaptors are designed to fit standard tip holders as well as barrel holders on multi-gun welders.
In addition to the NPT threads 1/2-14 and 5/8-14, we also have 3/4-14 NPT threaded adaptors available in many of the same lengths.
Cadi also manufactures 1-12 straight thread adaptors in two different configurations; one with a 3/8" tall hex, and the other with an 11/16" tall hex. All straight thread adaptors are supplied with the correct o-ring.
Standard material for Cadi electrode adaptors is RWMA Class 2. Class 1 and Class 3 are available as an option.