Multi-tip Electrodes / Gang Welding
Multi-tip Electrodes / Gang Welding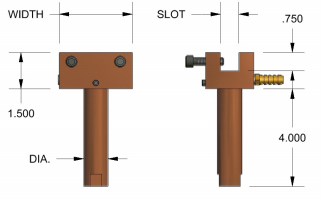 Cadi Gang Welding Electrode Holders are useful to increase your productivity in cross-wire welding. Various widths of electrodes are securely held in place ensuring even contact and a consistent electrical connection. Cadi Gang Welding electrode holders may be ordered with or without water cooling.
Multi-tip electrodes have many uses. Its primary use is as a lower electrode to multi-tip upper electrodes. Two of these may be used to form a large surface to make multiple cross-wire welds. Large mass and water cooling en-sure long life for high duty applications.

Electrodes are available in RWMA Class 1, 2, and 3 alloys and can be faced with copper-tungsten, molybdenum, or tungsten. Special shapes and sizes are available. Call Cadi today at 800-243-3650.