Offset Shanks For Male and Female Caps
Offset Shanks For Male and Female Caps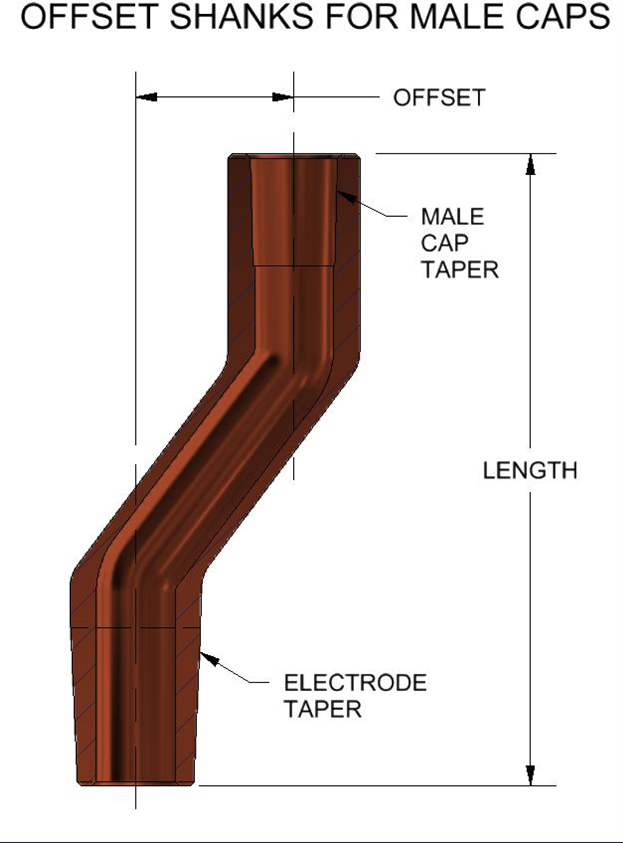 Items listed are several of the most popular sizes. Other lengths and offsets are available.
Shanks for female caps may be ordered with or without a thru hole. Please add a "-T" for shanks with a thru hole.
Cadi shanks are made with RWMA Class 2 copper. Class 1 or Class 3 are available as an option.