SEAM WELD WHEELS & BLANKS
SEAM WELD WHEELS & BLANKS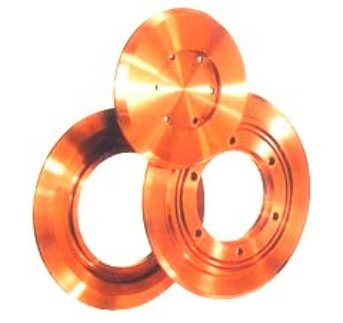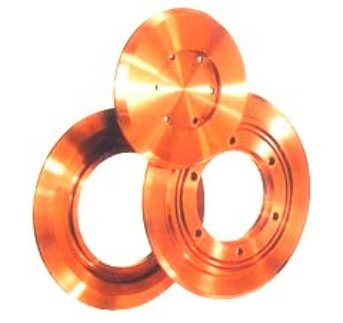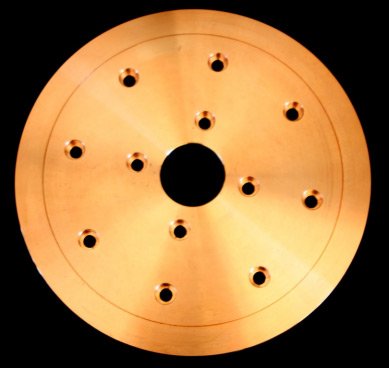 Cadi Company is an ISO 9001:2015 certified manufacturer and distributor of seam weld wheel blanks and finished wheels using RWMA Copper Alloys.

Cadi Company has:
A tailored process for individually hot forging blanks consistent with best metallurgical processes.
A proprietary process that yields maximum hardness while maintaining necessary ductility.
A metallurgically engineered process that yields optimum grain structure.
Cadi weld wheels are made from RWMA Class 2 (C18150 and C18200) and RWMA Class 3 (C18000 and C17510) copper alloys. Cadi Class 2 wheels are specially forged to increase hardness to 75Rb minimum. Wheel blanks are in stock to 30" in diameter. Machined forgings are available for:
weld wheels and shafts
flash/butt welding arms and dies
various arms and platen mounts
other custom parts from print
Cadi understands the metallurgical issues of seam welding wheel manufacturing. We have applied this knowledge to develop a proprietary process that consistently delivers quality seam welding wheels for demanding applications.

RWMA CLASS
UNS
Hardness
RB
Electrical Conductivity
%IACS
Applications
Class 2
C18200
CuCr
65 min
75 or min.
Hot-rolled steel
Class 2 Premium
C18150
CuCrZr
75 min
75 or min.
Coated Materials
Galvanized Steel
C18200
CuCr
Premium grade for hot-rolled steel used with higher pressures
Class 3
C18000
CuNiSiCr
(Beryllium free)
90 min
75 or min.
Stainless Steel
High temperature Steels
C17510
CuNiBe